Products
Softer Soil. Deeper Roots.
Our advance-engineered nutrition products bring your soil back to life.
BMZ's biotechnology products offer your greatest potential to achieve minimum inputs and maximum yields by enabling you to better manage the factors that drive input costs up, and those that limit production. The program is simple; it's easy and can be done without spending any more than you are right now.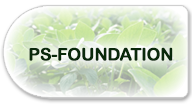 Dramatically improve your soil's ability to work for you.
Yield Builder!
PS-FOUNDATION™ is a plant and soil nutrient concentrate consisting of vitamins, enzymes, organic acids, chelated trace minerals, humates, kelp and a powerful non-ionic surfactant-compatible.
Click here
for more information about PS-FOUNDATION™
Boost the efficiency of everything you apply to your soil.
Fertilizer Booster!
PS-STARTER PRO™ is specifically formulated for compatibility and use with high phosphorus (starter) fertilizers or as a starter by itself.
Click here
for more information about PS-STARTER PRO™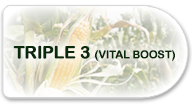 Energize your Crops with Micro-nutrients, Vitamins & Enzymes
Foliar Feed!
Vital Boost™ is a high-quality, liquid, foliar-nutrient spray for actively growing plants.
Click here
for more information about Vital Boost™
Technologically engineered to deliver advanced soil nutrition to existing soils, our natural, liquid below ground management products for crop and soil management work equally well and favorably on all varieties of agricultural crops. Designed specifically to increase the energy in the soil; increase the biological complexity of the soil and increase root growth of the plant, it doesn't really matter what type of crop you're growing — because our below ground management products influence root mass — ANY CROP THAT GROWS IN SOIL WILL BENEFIT.