Triple 3 (Vital Boost)
High-Volume Plant and Soil Bio Stimulant
Energize your Crops with Micro-nutrients, Vitamins & Enzymes.
Foliar Feed!
Triple 3 Vital Boost™ is a high-quality, liquid,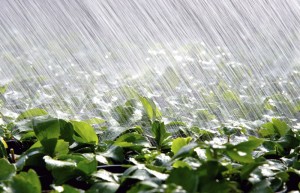 foliar-nutrient spray for actively growing plants. Specially developed for use in conjunction with PS-Foundation , Triple 3 Vital Boost™ is a natural bio-catalyst that stimulates plant growth and enhances the effects of fertilizer. Used together, the two products greatly enhance the overall biological benefits and yield potential of almost any crop. Triple 3's concentrate includes enzymes, chelated trace minerals and a powerful non-ionic
surfactant for maximum uptake by the plant when applied as a foliar feed.
Application Recommendations:
Corn & Soybeans: 12.8 – 16 oz. broadcast (pre-plant) or 12.8 oz. directly in row with optional 12.8 oz. broadcast in the fall.
Cotton: Can be applied pre-plant with Treflan at 12.8 – 16 oz. Optional 12.8 ounces broadcast in late fall.
Wheat: 12.8 – 16 oz broadcast just before planting, 12.8 – 16 oz directly in-row, 8 ounces per 100 lbs. of seed as seed treatment. 8.5 – 12.8 ounces as top-dress in conjunction with fertility.
Alfalfa : 12.8 – 16 oz 30-45 days prior to first cutting. Optional 12.8 – 16 oz ounces after every cutting. This also applies to grasses and most other forages.
Directions for Use:
Can be tank mixed with liquid fertilizers, herbicides, insecticides and fungicides. Always conduct a compatibility test prior to mixing any chemicals. Be sure to apply sufficient water to wet soil to a depth of ½ inch or more to help with nutrient availability and uptake.
During the Growing Season:
Foliar feed during the plants active growth cycle for increasing energy output. Can also be applied to the soil through irrigation or band s pray.